Release 1.38.21 (19 July 2021)
This version features resolved bugs and improvements to the software.
Here are the most important news you should be aware of:
Requirements - Improvements to Rationale Field and new Requirement Type Field available
Requirements' Rationale Field now allows to to reference Valis by typing «$» followed by the name of the Vali.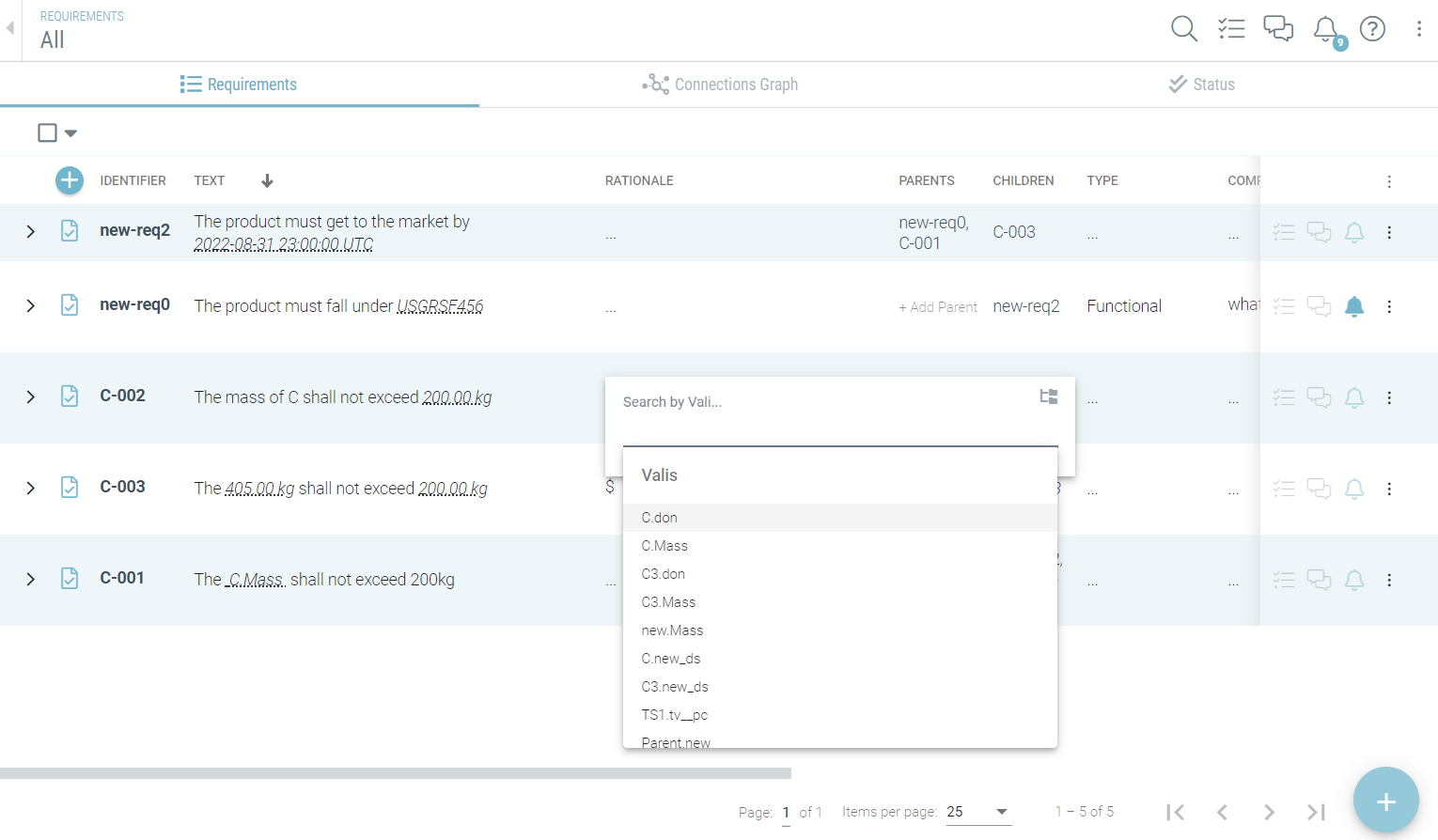 There is a new Field on the Requirements Module: Requirement Type. The default types are Functional, Performance and System but you can add new ones on User Settings > Requirement Types.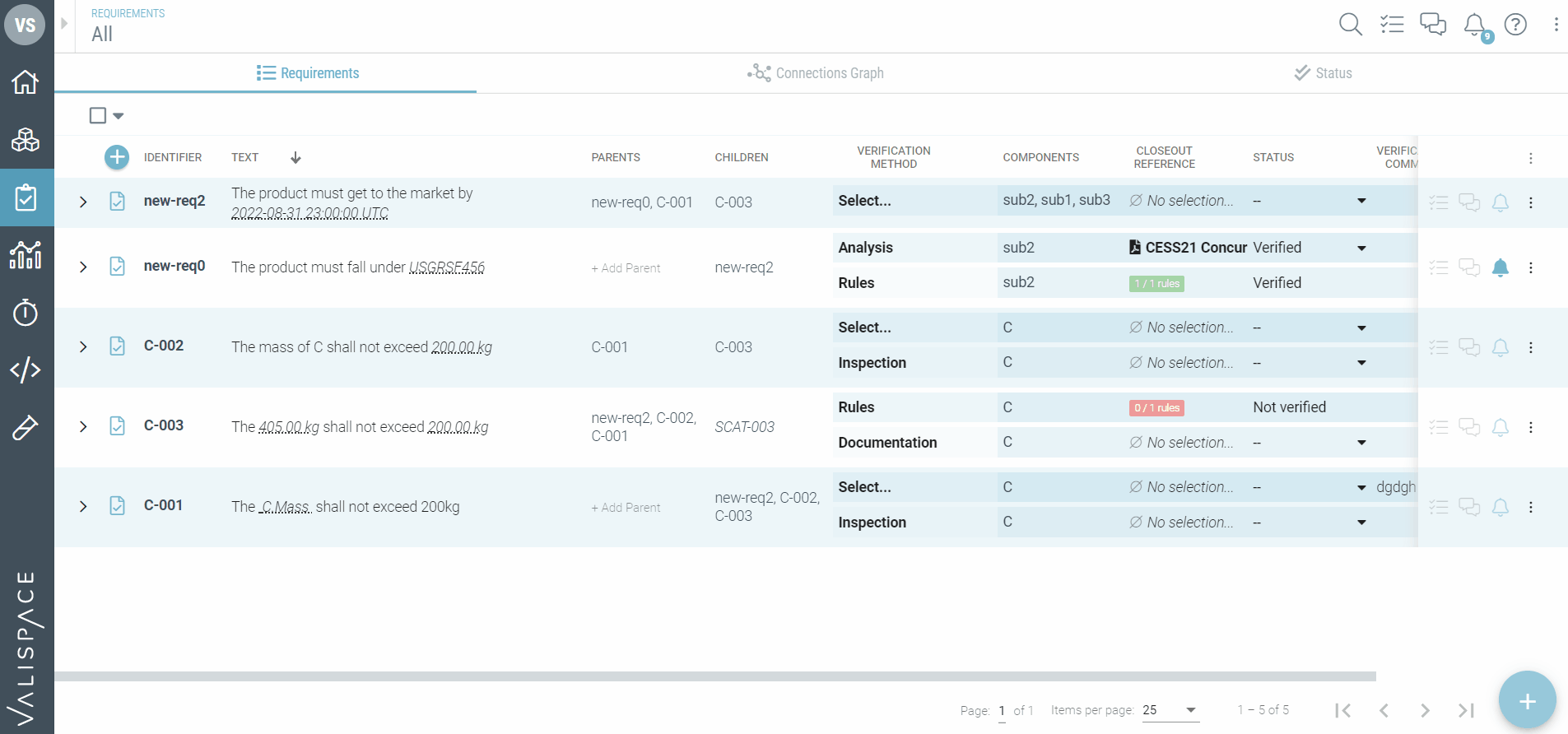 Time Sequences - Mode dependent Valis now appear on top of the Variables dropdown menu
Mode dependent Valis are now shown first when selecting a Vali to track on Time Sequences' Variables Feature.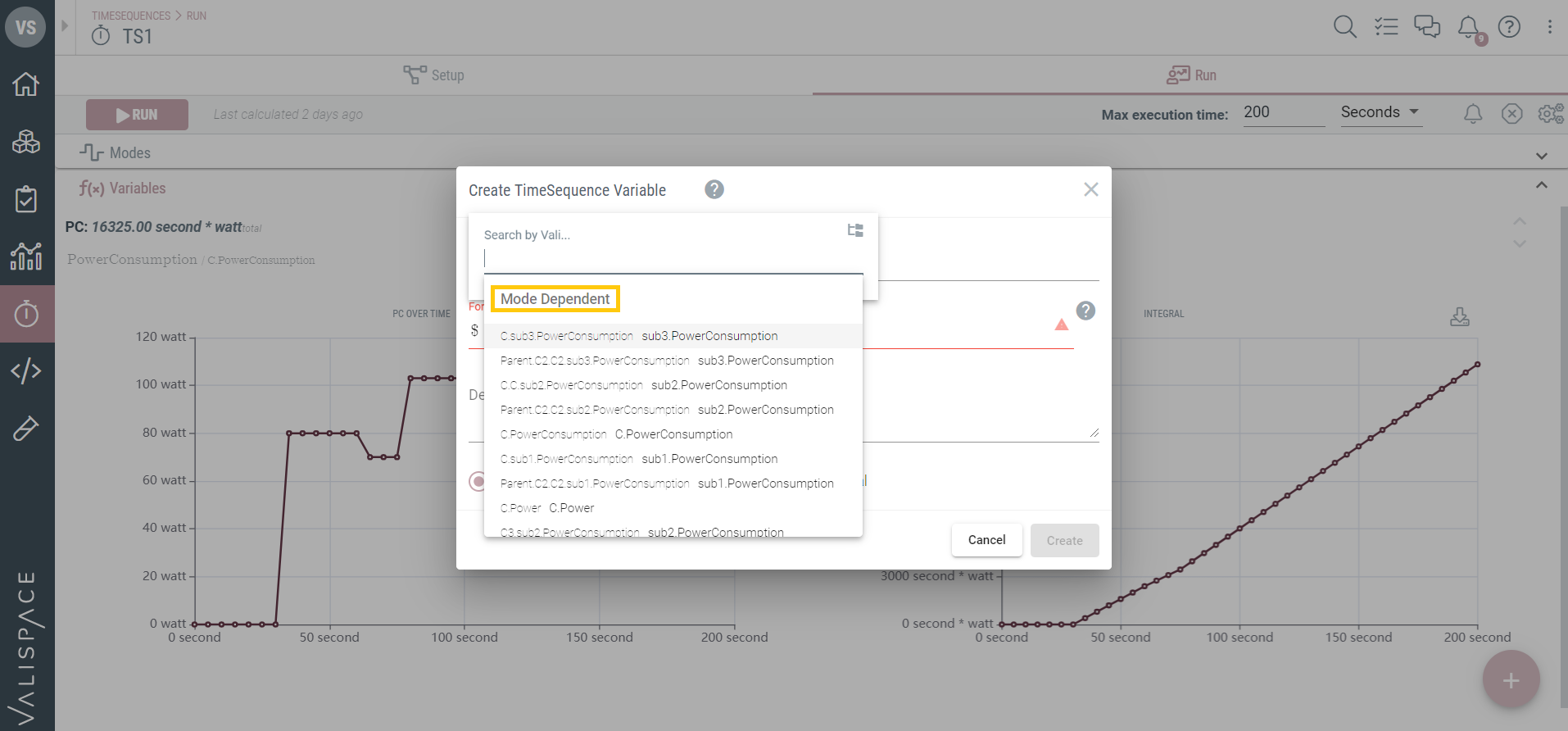 Time Sequences - Selected tab persists for comparison between Time Sequences
Now, when you change between Time Sequences, the selected tab is kept so that you can easily compare results between the two.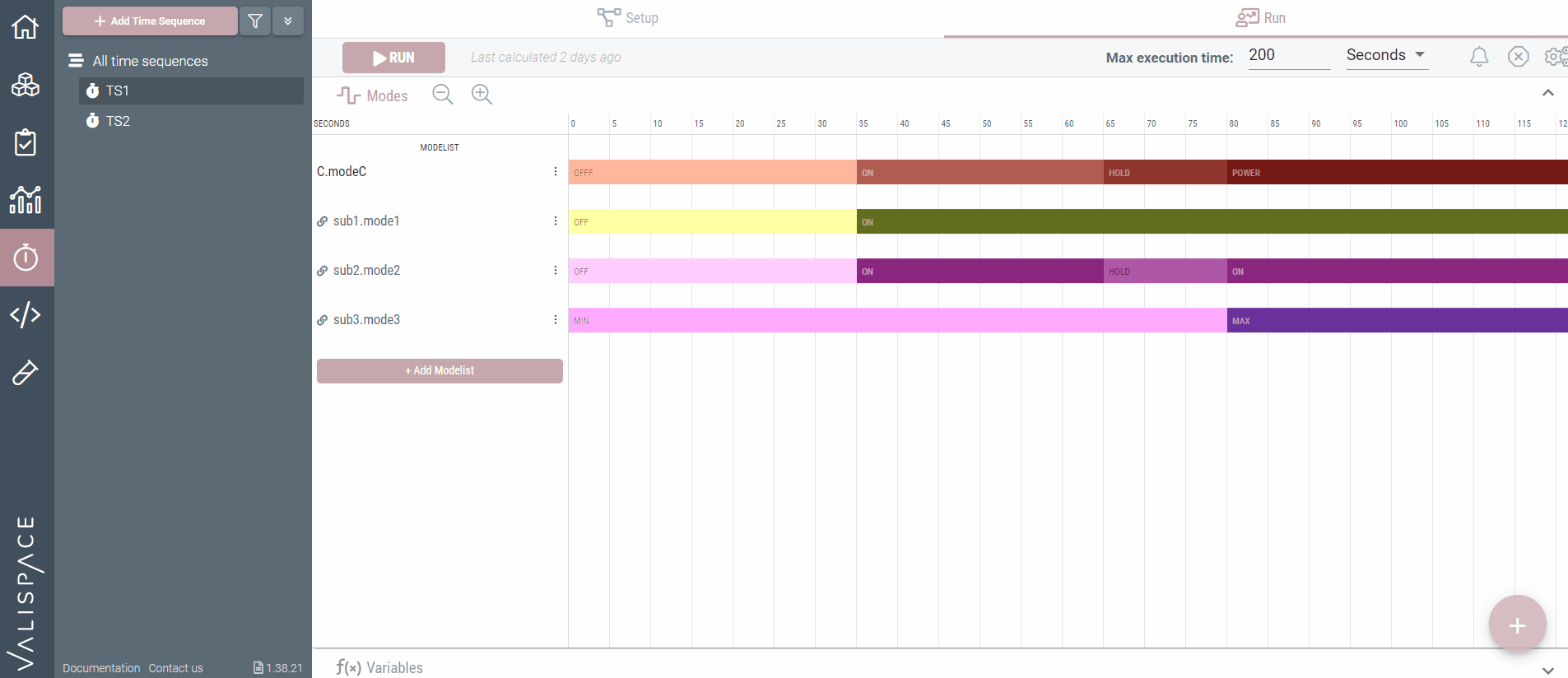 Tests - New Step's ID field
Valispace now allows you to set your Step ID's to visible if you tick that option on the «Edit Visible Columns» menu.