Release 1.85 (08 November 2023)
In this latest version, we are excited to introduce a powerful new feature – Custom Actions. With Custom Actions, you can now execute Python scripts directly from within different modules. In this release, it is released for the requirements module. This empowers users to create scripts that perform additional functions and actions not inherently built into Valispace but are often crucial for various tasks. Please refer to the documentation here for comprehensive details and guidance on Custom Actions.
We have some great news for you if you've been using the specification exporter script to export your requirements into Word documents! In this version, we've introduced a powerful inbuilt feature that simplifies the process. You can now import/manage your templates within Valispace and employ the all-new "Exporter" functionality to export your requirements in a document view or based on templates. For a detailed guide on how to make the most of this feature, please take a look at our documentation available here.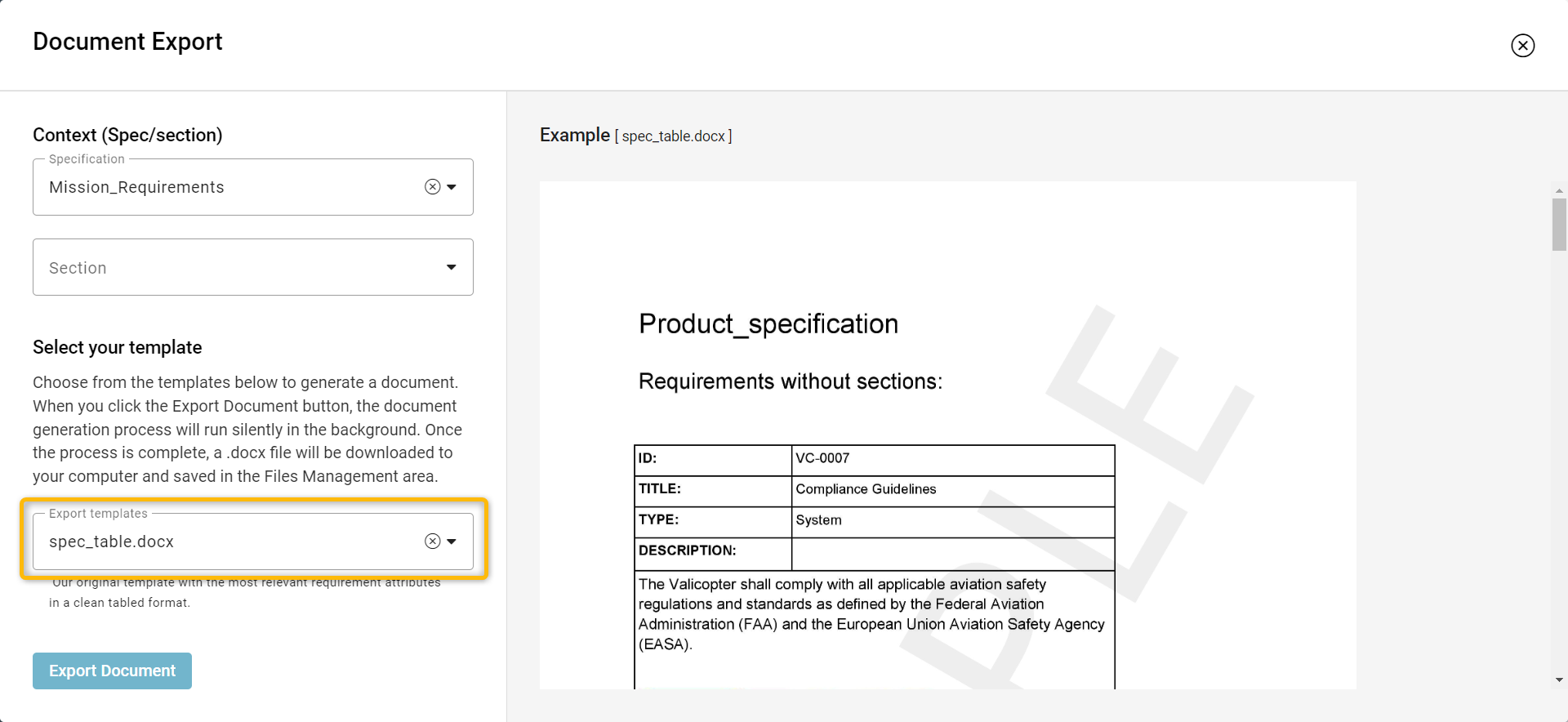 Improvements in "Dashboard"
The default "dashboard" view now shows very important insights about your project numbers, i.e. a number of values, requirements, components, graphs on reviews, verification methods, latest discussions etc.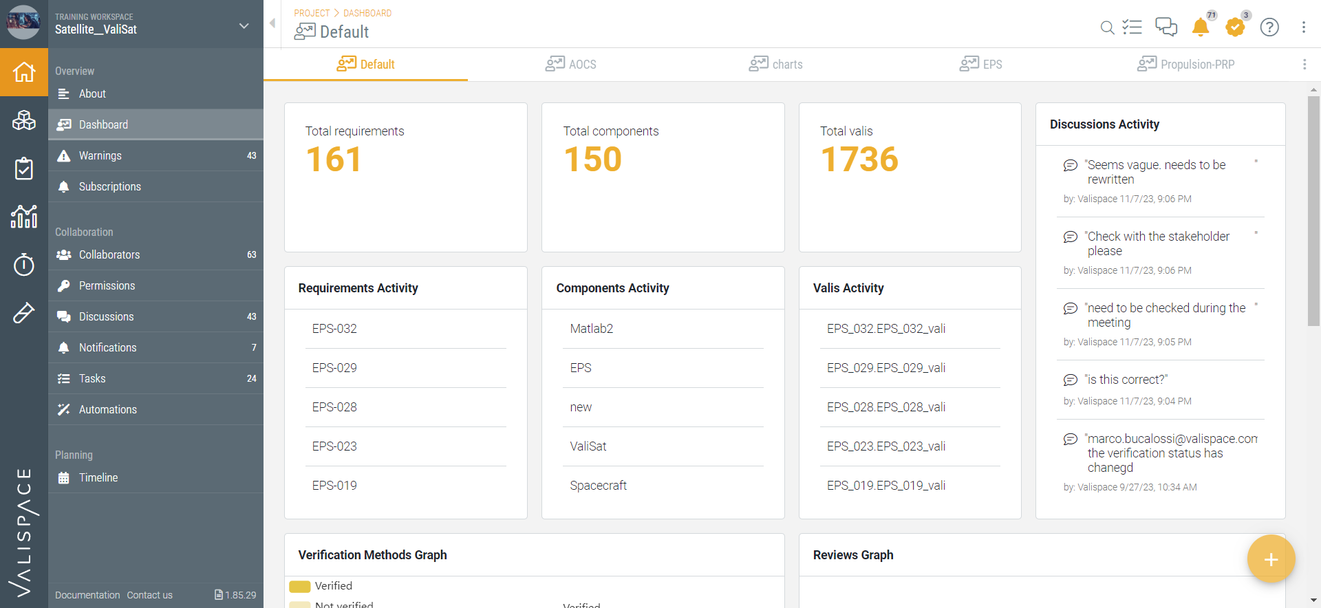 New Navigation Structure - Beta Feature
In this version, we're thrilled to unveil a brand-new UX/UI design for the navigation structure of the requirements table, aimed at significantly improving the accessibility of individual requirement information. Our redesign focuses on delivering a user-friendly experience, making it easier for users to navigate through various requirements tables seamlessly.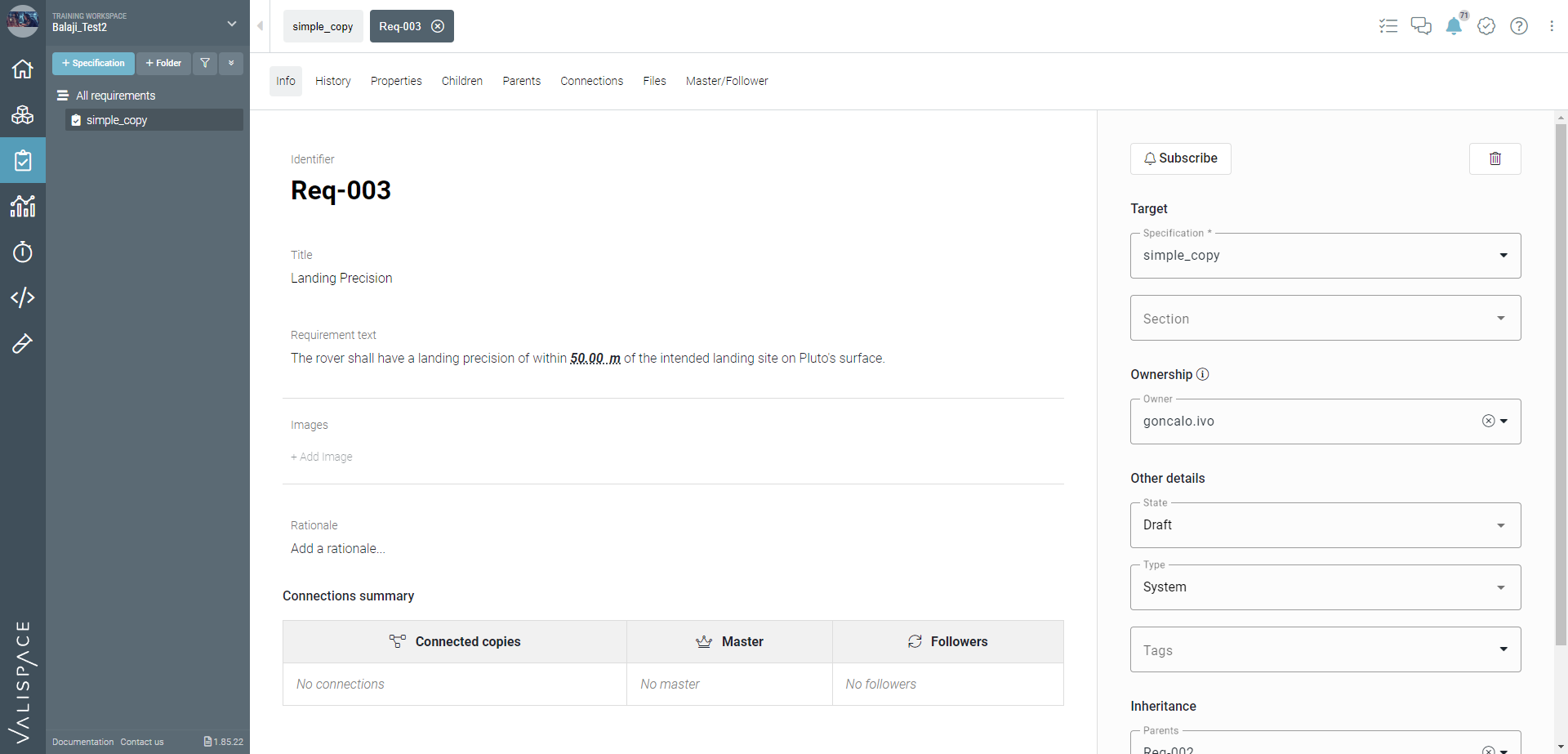 Please note that this new navigation structure is initially released as a beta feature. You can find more information on our documentation page. We encourage you to explore and provide us with your valuable feedback. With time and user input, our goal is to refine and eventually make it the default, ensuring an even better user experience for all.